Derby Tracker – Trainers and Jockeys
by Dean Elliott.
The old adage of 'patience is a virtue' is as relevant here as it is in any aspect of racing.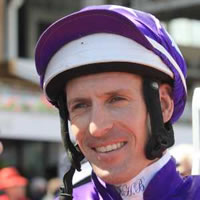 A balance of patience, precision and meticulous planning is required to pull off this blue riband event.
In recent times there has not been a domination from the training ranks in the Derby.
We've seen a couple of astute Kiwis in Baker and Busitton, big names Freedman, Hayes and 'Team Williams' along with master staying mentors Moroney and Laing.
The is no real trend here, apart from trainers who are capable of preparing a horse to peak for a big staying feature race.
In regards to Jockeys, we've seen Hugh Bowman at his very best in recent times winning 3 of the past 4 on Polanski, Sangster and Lion Tamer.
Bowman is a true horseman with great hands, patience, judgement and a good record in staying races.
Most of his peers to win this race recently also have the same characteristics; Oliver, Brown, Williams, Rodd, etc.
We are so lucky to have a depth of talent in both the trainers and jockey ranks that can give you confidence that a wide array of these players will give a horse its best chance to perform on the big stage.
In saying that, I'm sure there will be lots of eyes on Hugh Bowman's mount this year!
Next up we look at 'Lead Up Races'.
Article written by Dean Elliott (BDM at William Hill and Horse Racing & Breeding enthusiast)