Super VOBIS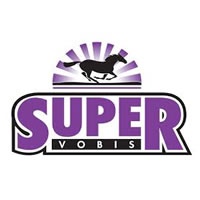 Super VOBIS is the Victorian Owners and Breeders Incentive Scheme that rewards owners and breeders who invest in Victorian bloodstock.
The internationally recognised incentive scheme is designed to maximise market interest in Victorian bred horses and increase their racetrack earnings during their racing career.
Up to $12.5 million worth of Super VOBIS bonuses are on offer for eligible horses, and better still, once your horse is nominated for Super VOBIS, it is then eligible to be nominated for the VOBIS Gold incentive scheme to significantly increase their earning potential.
With more than $19.4 million of prize money and bonuses on offer across Victoria's two lucrative owners' and breeders' incentive schemes, connections now have the opportunity to increase their possible returns and maximise market interest in Victorian bred horses.
Both Super VOBIS and the VOBIS Gold are world-leading incentive schemes and have been enormously important and valuable for Victorian breeders, making them extremely attractive to buyers, especially at yearling sales each year.
As a syndicator racing horses in Victoria, when we finalise our short list at each yearling sale, we will always favour those yearlings that are Super VOBIS qualified – Darren Dance (Australian Thoroughbred Bloodstock)
Super vobis is a fantastic opportunity for breeders and owners to increase their returns in racing in Victoria.
How does Super VOBIS work?
Foals are eligible for Super VOBIS with a once only payment by the 1st of February. They are then eligible for substantial bonuses when they win or are placed in specified TAB races in Victoria primarily as two and three year olds.
Additional races are programmed throughout the year for Super VOBIS qualified horses regardless of age.
Super VOBIS is open to:
1. The progeny of all Victorian based stallions.
2. Interstate bred foals whose dam visits a Victorian stallion in the year they are born.
3. Foals by interstate stallions whose dams (at the time of foaling) were owned by a Victorian breeder, provided the foal and dam residency requirements of Condition 4.1 are met.
Nominations close on February 1st and late nominations close on June 30th.
Super VOBIS Bonus Structure
For all Super VOBIS bonuses, 70% goes to the owner and 30% to the nominator, with Super VOBIS bonuses of $9,000, $10,000 and $30,000 paid across a variety of races in Victoria.
Visit the Super VOBIS page of Racing Victoria for more information