Derby Tracker – Foundation Building / Paddock time
by Dean Elliott.
I cannot stress the importance of this section.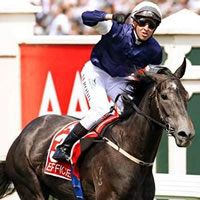 Giving a horse the correct preparation is paramount for any race, let alone one as unique as the Derby.
There is no one way to prepare a horse for this, but there are 1) some 'non-negotiables' and 2) things to stay clear of.
Below is a table of the past 6 winners and some key stats relating to their preparations:
Victoria Derby Last 6 Winners Key Stats
Horse
Preps
2yo runs
Gap 2 to 3
Prep runs to Derby
Days to Derby
POLANKSI
2
5
14 weeks
4
14
Distance seq: 1200m, 1600m, 1800m, 2000m
FIVEANDAHALFSTAR
2
8
16 weeks
6
7
Distance seq: 1200m, 1250m, 1500m, 1600m, 1900m, 1800m
SANGSTER (NZ trained)
2
2
11 weeks
5
14
Distance sequence: 1200m, 1400m, 1800m, 2000m, 2000m
LION TAMER (NZ trained)
3
5
17 weeks
5
7
Distance sequence: 1200m, 1400m, 1800m, 2000m, 2040m
MONACO CONSUL (NZ)
2
2
18 weeks
3
28
Distance sequence: 1400m, 1600m, 2000m
REBEL RAIDER
3
4
18 weeks
4
10
Distance sequence: 1450m, 1453m, 1800m, 2206m
Some key points to take out of this are:
Winning the Derby in your first prep is very difficult. The last horse to do it was also good enough to win a Melbourne Cup (Efficient)
Racing as a 2yo and getting an indication your horse can stand up to a Derby campaign is essential, but it must be balanced with not over-taxing him. It's no surprise that the most robust horse on this list Fiveandahalfstar (a hulk in the flesh) was able to cope with a few extra runs as a 2YO which built a good foundation for him to go into at 3, having his Derby run at his 7th run in and backing up into it within the week. You need a horse with an enormous constitution to do this and he certainly fit that bill.
NZ trained horses are normally prepared a little different (sitting about halfway between Australian and English on the spectrum of training methods), as the chart will show. Their slightly different training methods need to be considered when evaluating one's prospects and the overall trends of past Derby winners.
Sangster (NZ trained) aside, the above table show how important it is to have a decent break into your 3yo season (14 weeks plus).
This gives a horse the chance to recuperate and mature into a strong 3YO colt or gelding, as well as giving the trainer an adequate amount of time to prepare and set the foundation.
This means a good balance of time in the paddock and time on the training track.
Not laying these foundations simply means the horse will most likely have a racing preparation that lasts for a relatively shorter amount of time.
Don't take it from me though, this is a theory that Bart Cummings helped develop over a number of years.
Furthermore, it is no surprise that those trainers who adopt this gentle build up/laying of foundation approach have achieved great success in recent times (Waller, who has taken it to a new level, along with Moody, Hawkes, etc.)
Unfortunately this all seems to cancel out the two year-olds that competes deep into the Queensland carnival from having a chance, seeing as they race well into June.
One of these days we'll get an exception to the rule, but it hasn't been done for a long time.
In regards to the Aussie trained horses, there was very little Group 1 form as a two-year-old.
It has been shown time and time again that these progressive three-year-olds can quickly leapfrog into a different class level as the distances of races increase.
Don't be afraid to pluck one out of relative obscurity if they seem to fit the profile!
Next up we look at 'Record of those not suited/ready for Derby'.
Article written by Dean Elliott (BDM at William Hill and Horse Racing & Breeding enthusiast)