2015 Magic Millions Gold Coast 2YOs in Training Sale is now online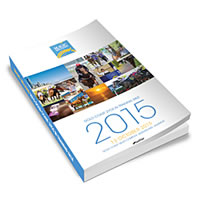 The quality catalogue for the 2015 Magic Millions Gold Coast 2YOs in Training Sale is now online.
The best performing breeze up style sale in Australasia which produces winners all over the world has attracted an exciting line up of 226 lots to go under the hammer at the Gold Coast on Tuesday 13th October 2015.
Breeze ups will be held in the lead up to the sale at Seymour on September 18th and the Gold Coast on September 21st before a final sale-eve session of October 12th.
Recent graduates of the sale include star Australian gallopers Fontelina, Hooked, Riva de Lago, Happy Galaxy, Black Jag, Masquerader, Graceful Anna, Startsmeup and Soldi Domani as well as the last Australasian bred winner of the Melbourne Cup, promising young sire Shocking.
The sale is renowned internationally, having been the source for top liners including this year's Macau Derby winner The Alfonso plus Eagle Regiment, Viva Pronto, Gingerbread Man, Born to Fly, Pitstop, Goal Keeper, El Milagro, Lucky and Wealthy, Dr Sweet, Leisure Free, Win Smoothly, Joe Czarina, Good Nature, Blue Tosca, Hot Butterfly, Devil's Cut, and Eagle.
Among the pedigreed highlights in the 2015 catalogue are (at least half) relations to stars including Samaready, Domesky, More Strawberries, Night War and Set for Fame and international stars Tenzing, Good Master and Leisure Free.
Stakes winning mares Candy Vale, La Sizeranne, Lucky Diva, Mi Babe, Boudi Woudi, Harley Ma, Single Spice and Video Star are among dams with youngsters catalogued for the auction.
The catalogue comprises 209 two-year-olds and 17 unraced three-year-olds, the latter group being sold following the two-year-olds with all horses to be breezed up in the coming weeks.
In addition there will be a supplementary catalogue with more two-year-old prospects released closer to the sale.
To view the online catalogue click here. The catalogue can also be downloaded via the Equineline iPad app.
Get racing sooner with a graduate of the Magic Millions Gold Coast 2YOs in Training Sale!
SALE SCHEDULE
Friday 18 September – 9.30am
Victorian Breeze-Ups, Seymour Racing Club
Monday 21 September – 9.30am
Queensland Breeze-Ups, Gold Coast Turf Club
Monday 12 October – 9.30am
Queensland Breeze-Ups, Gold Coast Turf Club
Tuesday 13 October – 12 noon
Magic Millions 2YOs in Training Sale, Bundall Sales Complex