New Australian Race Track Ratings effective December 1st, 2014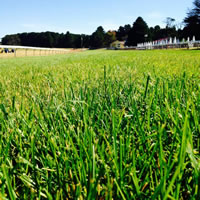 Late last year the Australian Racing Board (ARB) resolved to modernise track ratings to make them a clearer and more accurate guide for punters and industry participants alike.
The ARB issued a revised scale in January, 2014 and called for public and industry input.
Retention of the numerical scale of 1-10 was strongly endorsed by punters whilst most of the submissions centred on the ratings and their description.
The Chairmen of Stewards Committee and the Boards of the ARB and RISA subsequently reviewed and adopted the following changes to take effect from Monday 1st December 2014.
"For several months now RISA has been working internally and with publishers of Racing Materials supplied by RISA to ensure this significant development and testing is completed by 1 December 2014," said Myles Foreman Chief Executive Officer – RISA.

"These changes are significant to the publication of Racing Materials, RISA's focus has been to implement these changes while maintaining the integrity of the Racing Materials managed by RISA on behalf of the Thoroughbred Racing industry nationally."
From 1st December 2014 the new track condition ratings for turf and synthetic tracks included in future race fields and race results will contain the new ratings as detailed below.
From 1st December 2014 historical race results and form guide products supplied or published by RISA which include race results will be updated so that the old ratings are replaced with the new ratings.
For other publishers of Racing Materials who maintain a historical database of race results retrospectively replacing the old ratings with the new is a matter for that publisher.
"Track ratings are a crucial element of decisions made by punters and trainers and it was essential that they had an input into any changes," ARB CEO Peter McGauran said today.

"The review sparked a lively debate about what should or shouldn't be incorporated. Whilst there's never going to be unanimity of view, I do believe there is as great a consensus as you are ever going to get."

"Importantly, the younger demographic believes the language to be more relevant and easily understood."
For Turf Tracks the following Track Rating Scale is effective 1 December 2014.
Australian Race Track Ratings
| | | |
| --- | --- | --- |
| Rating | Numerical Rating | Description of Rating |
| Firm | 1 | Dry hard track |
| Firm | 2 | Firm track with reasonable grass coverage |
| Good | 3 | Track with good grass coverage and cushion |
| Good | 4 | Track with some give in it |
| Soft | 5 | Track with a reasonable amount of give in it |
| Soft | 6 | Moist but not a badly affected track |
| Soft | 7 | More rain-affected track that will chop out |
| Heavy | 8 | Rain affected track that horses will get into |
| Heavy | 9 | Wet track getting into a squelchy area |
| Heavy | 10 | Heaviest category track, very wet, towards saturation |
Synthetics Tracks Rating
For Synthetic Tracks the following Track Rating Scale is effective 1 December 2014.
A further review of adding a ratings scale for Synthetic Tracks is to be separately completed by the ARB. The outcome of the review will be announced and an implementation plan and timing separately advised.
| | | |
| --- | --- | --- |
| Rating | Numerical Rating | Description of Rating |
| Synthetic | Synthetic | Synthetic |
For Sand / Dirt Tracks the Track Rating Scale no changes will be implemented on 1 December 2014, the Sand / Dirt Track rating scale will be updated separately on 1 March 2015.
For the period 1 December 2014 to 1 March 2015 the historical practice of utilising the Turf ratings will continue based upon the new turf ratings which come into effect from 1 December 2014.
Visit the Australian Racing Board website for more information.