Melbourne Racing Club's Pin & Win program raises $55,000 for Pancare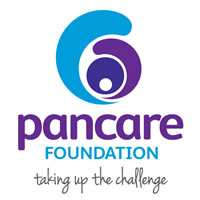 The Melbourne Racing Club raised over $55,000 for their official charity partner Pancare with their 2014 Caulfield Cup Carnival Pin & Win program.
In a wonderful result for all involved, these all important funds will be used to expand the Pancare Foundation's Community Care Program across Victoria.
And it wasn't just Pancare who benefited from the annual Pin & Win program.
The total prize pool for those who entered was over $36,000 and included the major prize of the Hyundai i20 Active 5D Hatch, kindly donated by Essendon Hyundai, which was won by Steven Fitzgerald from Mount Martha.
"I'm thrilled to have won a new car for doing something so simple, donating money to a great cause in Pancare and entering the Pin & Win campaign in the process," Steven said.

"I still even have my pin!"
Sue Parkes, Chief Executive Officer of Pancare, is delighted with the success of their first Pin & Win program.
"The Pin and Win campaign was a major success, we could not be happier with the results," Sue said.

"As well as being a fantastic opportunity to work alongside Melbourne Racing Club we raised $55,000 which will be used to support ground breaking research for pancreatic, liver, biliary and foregut cancers."

"We can't thank Melbourne Racing Club and Essendon Hyundai enough for their support of the Pancare Foundation."
Brodie Arnhold, CEO of Melbourne Racing Club was a proud supporter of the program.
"We're very proud to have supported so many charities over the past 10 years through our annual Pin & Win program which has raised over $500,000, and we're delighted to work with Pancare," Brodie said.
Visit the Melbourne Racing Club for more information.