Ballarat hosts Inglis VOBIS Gold Regional Road Show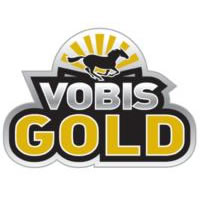 The Inglis VOBIS Gold Regional Road Show gets underway in Ballarat tonight at the iconic Lake View Hotel on the banks of Lake Wendouree in Western Victoria.
Former Hawthorn premiership player Robert DiPierdomenico, the Racing Victoria's Owners' Ambassador, will join a number of local thoroughbred trainers and owners at tonight's Inglis VOBIS Gold Regional Road Show event in Ballarat.
DiPierdomenico, known all over the place as 'Dipper', is a long time racing owner who loves winning, and is an owner of classy two-year-old Chivalry.
Dipper will be involved in previewing the catalogue for the upcoming Inglis VOBIS Gold Yearling Sale on April 27-28 at Oaklands
The 2014 Melbourne Vobis Gold Yearling Sale will be offering 259 yearling lots in the first session, all of which are nominated for Super VOBIS and will have the chance to race for more than $18.3 million in accumulative Super VOBIS and VOBIS Gold prizemoney and bonuses during their racetrack career.
A total of 389 yearlings have been catalogued for the second VOBIS Gold Yearling Sale, a 12% increase on last year's inaugural offering.
The Inglis VOBIS Gold Regional Road Show provides a wonderful opportunity for owners, trainers, industry participants, and any interested members of the public, to get together for the common good, along with the opportunity to learn more about Victoria's exciting VOBIS Gold breeding and racing incentive scheme.
Tonight's Ballarat event is the first of five in this year's VOBIS Gold Road Show series.
Ballarat – Lake View Hotel (March 19)
Bendigo – The Hotel Shamrock (March 25)
Warrnambool – Whalers Hotel (April 2)
Mornington – The Rocks (April 16)
Melbourne – Emerald Hotel (April 23)
Super VOBIS, the Victorian Owners and Breeders Incentive Scheme, is an internationally recognised incentive scheme that offers bonuses ranging from $9,000 to $30,000 on a host of two and three-year-old races throughout Victoria.
Visit the 2014 Melbourne Vobis Gold Yearling Sale at Inglis for more information on this emerging sale.