Patience could be sweet reward for Rockolicious owners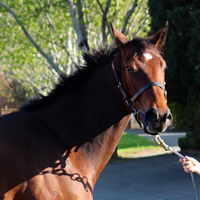 After a thorough learning preparation and plenty of patience from her excited owners, Rockolicious, our Fastnet Rock filly with Australian Thoroughbred Bloodstock, is ready to go to the races.
Trained by Chris Waller at Rosehill, the daughter of Rock Diva has been a quick learner on the training track and has been brought along slowly to give her the best chance of success when she hits the racetrack.
As with most Fastnet Rocks, time and patience can do wonders, and the Waller stable had her ready to have her first official trial at Rosehill on Thursday October 14th 2014.
She was ridden by Tye Angland and the trial was over 900m, we were expecting her to be up on the speed and finishing off strongly.
Unfortunately, to our surprise, she walked out of the gates and was around 4 lengths from the back of the field as they got going.
She quickly stretched out to tack onto the back of the eight-horse field by around the 600m mark and appeared to gallop generously in the run.
Approaching the turn Tye took her out three wide to give her clear galloping room in the straight.
She hit the line strongly under hands and heels riding to finish in fourth spot, around 4 lengths from the winner, I Am Zelady, in a time of 0:54.90 for the trip.
In good news for us, the winner I Am Zelady went on to score an impressive debut victory ten days later at Canterbury, winning by 3 lengths in impressive fashion.
She steps out in Race 2 tomorrow at Rosehill and should be very hard to beat.
Not a bad effort by Rockolicious considering the tardy start.
We were hopeful of her performing well first time at the trials and then heading to the races, but considering the way she left the barriers, another trial was more than likely on the cards.
Leading trainers like Chris Waller leave nothing to chance, so she would trial again at Rosehill in two weeks, and a good showing would more than likely see her make it to the races shortly after.
Rockolicious worked very well following her first trial and she was on track for her October 28th trial over 900m and her fitness levels suggested she would be again hitting the line nicely.
We were expecting her to be win this trial, as long as she got away well from the barriers.
No doubt she would, that's why you send good horses to the best trainers, they sort those things out, and they did.
Blake Shinn rode her this time and she jumped beautifully, settling fourth in the run, one out, two back on the outside, where she appeared to amble along comfortably in the field.
Blake had her in fourth spot with plenty of galloping room as they entered the straight and he allowed Rockolicious to stride out approaching the 200m mark.
She responded very well under hands and heels riding to gather strong momentum in the run home.
Her final 100m was very good and she stretched out in stylish fashion to find the lead quickly inside the final stanza, going away to win by around one length in a time of 0:55.30.
It was an exciting trial win, especially the way she found the line, a quality finish under no pressure.
She was now ready to go to the races and that will happen tonight at Canterbury in Race 7 where she is holding favouritism in most betting markets.
Canterbury is a tight turning track and Rockolicious appears to be a galloper who will appreciate much more room, so first-up around this circuit will be a testing one, especially if she is slowly away like in her first trial.
As owners, we are very confident Chris Waller and his team have her ready to go, and the initial field of 12 has been diminished to 7 by five early scratchings, to aid her cause for a first-up tilt.
Will her owners patience be rewarded?
We will find out tonight at around one minute past 10pm as Rockolicious takes her first steps on what will hopefully be an exciting ride for all concerned.
Whatever happens tonight, this filly will only get better, as she is in very good hands to reach her full potential.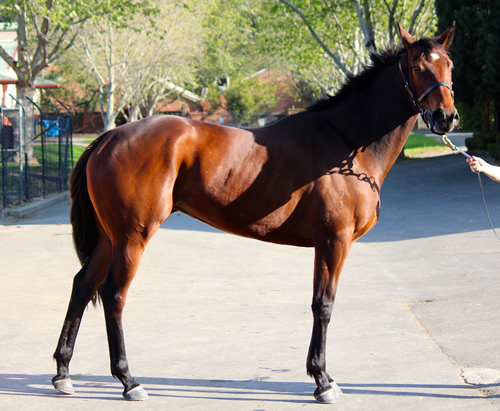 ATB's Chris Waller trained Rockolicious in Sydney in September. She has her first start tonight at Canterbury in Race 7 at 10pm.