Avoca Shire Turf Club to benefit from funding improvement boost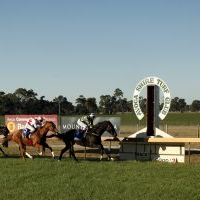 Funding of more than $26,000 from the Victorian Coalition Government will be provided to the Avoca Shire Turf Club to improve raceday safety, enhance viewing of the racecourse, and to promote its exciting December raceday.
Premier of Victoria and Minister for Racing joined Liberal candidate for Ripon Louise Staley at the famous Avoca Cup on Saturday to announce the funding from the Victorian Racing Industry Fund.
"This first grant from the Coalition Government will provide for new walkways and fencing around the horse stalls area, while the removal of the centre column will improve the catchment of water runoff from the stalls' roofing," Dr Napthine said.

"This project will enhance the safety of horses, jockeys, strappers, trainers and racegoers while also improving the ability for owners and punters alike to view the horses in the stalls.

"In addition, a new Owners and Trainers viewing area will be built so that they can watch their horses with an uninterrupted view of the track. A new retaining wall, picket fencing and seating will be a feature of the improved viewing area, accommodating up to 80 people.

"$15,592 will be provided by the Coalition Government for these two projects, matched by the Turf Club and Country Racing Victoria for a total investment of more than $26,000 at the racecourse.

"The Club is expecting the works for both projects will start next week and completed ahead of the club's Christmas raceday on 6 December.

"The Avoca Shire Turf Club is to be congratulated in its efforts to improve facilities at the racecourse. An upgrade to the mounting yard fencing was undertaken earlier this year with the assistance of the Coalition Government, improving safety, amenity and appearance," Dr Napthine said.
Dr Napthine also announced funding of $12,350 from the Raceday Attraction Program for the Turf Club to promote its family-themed Christmas race meeting on Saturday 6th December as well as put on special events and activities.
A highlight for the special raceday will be the second running of the novel Gold Antler Cup (for humans) where teams compete in a five-stage Christmas themed elimination event.
There will also be special mini marquee hospitality packages with Christmas extras, a live band, roaming entertainers and kids' activities galore.
"I encourage everyone to head to this fantastic raceday, and too tell all of their friends and family from outside the district to come along and enjoy a great day out," Dr Napthine said.

"The Pyrenees region of Victoria is a wonderful tourist destination and the Avoca Cup held today, and Christmas race meeting in December, provides extra reason to head to Central Victoria and celebrate with the outstanding local food and wine."
For more information about the Avoca races, contact Kate Kirkpatrick at the Avoca Shire Turf Club on (03) 5465 3231, by email at  or visit the club's website here.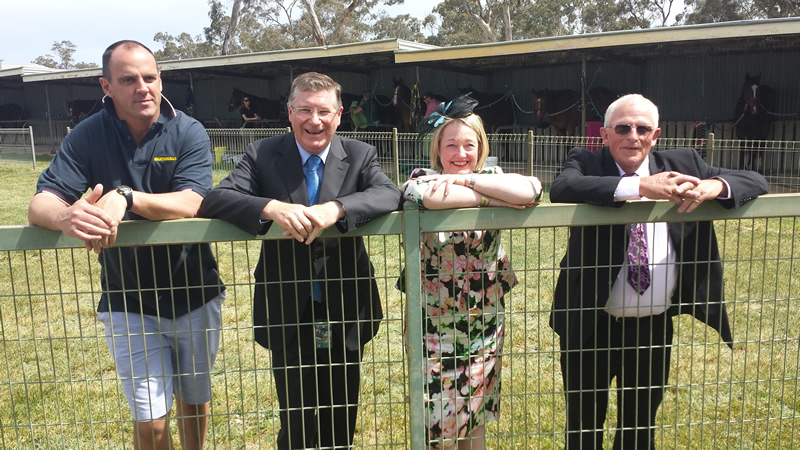 Scott Turner (Nationals Candidate for Ripon), Premier Napthine, Louise Staley (Liberal candidate for Ripon) and Avoca president Barry Slater at old fencing