Get involved in this likely Street Sense colt with ATB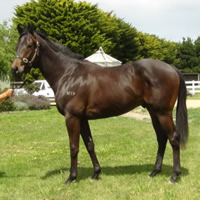 Australian Thoroughbred Bloodstock (ATB) has a limited number of syndications on offer at the moment and one that stands out is a lovely 2yo colt by Street Sense, sire of Group 1 Golden Rose winner Hallowed Crown.
Street Sense was the only horse to ever complete the Breeders' Cup Juvenile and Kentucky Derby double and the first Eclipse Champion two-year-old in nearly 30 years to go on and win the Derby!
Street Sense was America's leading third-season sire in 2013 with six Group or Graded winners and 18 Stakes horses, including exceptional dual Group 1 winning filly Sweet Reason.
This impressive 2yo colt is from ATB mare Mrs Kravitz (Distant Music), a winner as a two-year-old over 1200m.
Mrs Kravitz, a daughter of Super Snooper, is a half to Black Type winners Forest Spy & Danish Spy and has a top line pedigree.
Mrs Kravitz produced the ATB owned & Darren Weir trained Host Me (Host), a winner over 2400m, and she also has a lovely Domesday filly (Black Velveteen), in the hands of Cranbourne trainer Mick Kent, who has shown potential in preparation for her likely racetrack debut in the next couple of months.
This colt is to be trained by Darren Weir at Ballarat and the state's leading trainer liked what he saw.
"He is a lovely walker and he has a nice swagger action."

"He has a well developed shoulder with a deep girth."

"I am looking forward to training this colt as I trained his half sister with success, Host Me, she enjoyed her work and I am hoping this runs in the family."
This Street Sense colt has been fully educated and returned from the pretrainer 3 weeks ago.
He's come back as a really nice colt according to ATB's Darren Dance.
"He stands over a bit of ground and has really matured into a magnificent looking two-year-old."

"Got a great, intelligent head, a nice thick neck, good shoulder, little bit of length across the back, and he's always been a really good mover."
During the months of September & October the colt spent time in pretraining where he worked with three or four other horses on the track, going through the barriers, getting educated working in amongst other horses.
Darren Dance was impressed with the colt's attitude after pretraining and expects him to be gracing the racetracks in the autumn.
"He's done everything in his stride and he's a real smart learner, and a really lovely colt."

"We're pretty excited about his future and we have the 3yo filly by Domesday (Black Velveteen) with Mick Kent and he thinks she's a stakes filly/mare in the making and she'll be aimed at those rich races in the autumn, either in Melbourne or Adelaide."

"The mare is really throwing quality stock and I think that this colt is no exception."

"We think he'll prove to be a real quality 1600m horse in the spring of next year and I'm sure he'll have a couple of starts in the autumn as a late two-year-old and then develop into a classic type of three-year-old."

"We could not be happier with him at this stage."
There's only 15% left in this likely Street Sense * Mrs Kravitz colt and 5% shares are $3300 with 10% shares at $6600, including GST.
Email Darren Dance at Australian Thoroughbred Bloodstock to grab your share or simply call Darren on 0417 616 666 and tell him we sent you.
Be quick though because these shares won't last long!
Street Sense * Mrs Kravitz Colt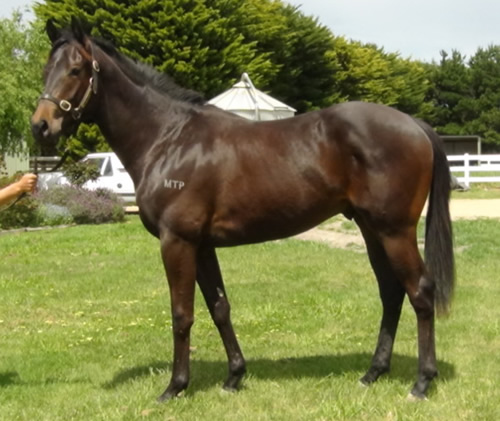 Approximate ongoing monthly costs for each share are:
5% share – $150 (training), $45 (spelling)
10% share – $300 (training), $90 (spelling)
Visit the ATB racehorse syndications page for more info and start racing the ATB way today!