Get involved in a speedy filly named Woohoo with Daniel Bowman Racing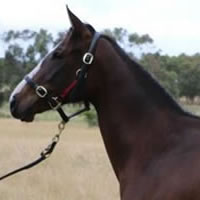 Woohoo! What a name for a racehorse. And there's still shares available in this soon to be racing filly with Daniel Bowman Racing in Warrnambool.
Trainer Daniel Bowman has this filly available for lease right now and there are no up-front costs to get involved, you simply pay the ongoing monthly training fees to race and maintain Woohoo.
If you're a first-time owner then Woohoo is the perfect horse for you!
Apart from the exciting race name, picture this filly's excited owners screaming out 'Woohoo' as she thunders down the straight towards the winning post, she is in the very capable hands of talented horseman Daniel Bowman.
Daniel has spent 3 1/2 years as foreman for the Warrnambool stables of leading trainer Darren Weir, and has experienced working with top line horses like Platelet, Trust in a Gust, Puissance de Lune & Signoff, where he assists with the preparation and planning of each individual horse's program.
Daniel has had his own licence for 10 months now and has produced 4 winners from his first 12 starters, for a very impressive 33% winning strike rate.
His small team of horses at Warrnambool is always growing, and with access to wonderful facilities like the beach, sand dunes, water walker and treadmill, from the Matthew Williams training complex, he has a great location to train from and his horses thrive in the tranquil surroundings.
For Lease: Woohoo
The horse Daniel has for lease is a 2yo bay or brown filly named Woohoo.
Woohoo, is by Dubleo, a son of Southern Halo, out of the unraced Chelsea Lass (by Bureaucracy), and is from the same family as Group winner Courts In Session.
Dubleo has the ideal pedigree to be a successful stallion, being by multiple champion sire Southern Halo, also sire of More Than Ready, while his dam, Secret Red, is by outstanding 'broodmare sire of sires' Secretariat, and a half-sister to champion sprinter Rubiano.
Daniel says this filly is a real trier and expects her to be racing as a late two-year-old or early three-year-old.
" Woohoo is a speedy little filly who loves her work," Daniel said.

"She just thrives on it and is always looking for the next new challenge."

"Hard work doesn't faze her either and she shows signs of being a running 2yo or early 3yo type."

"Woohoo has a lot of attitude about her, but has a real eagerness to learn, signs of a real trier."
Ongoing costs for Woohoo are around $250 per month for a 10% share and a PDS is available on request.
Individual shares of 5%, 10% or more are available with Daniel Bowman Racing, while a minimum 2.5% share is also available for anyone wishing to get involved in Woohoo.
Any shares under 5% will need a syndicate to be formed and the cost to create a syndicate at Racing Victoria is $275 for 2 or more people.
Get involved with Woohoo
Woohoo is the ideal horse to get involved in as a first time owner, as there are no upfront costs to to factor in, you simply pay monthly training fees as you go, which is around $250 per month for a 10% share and $125 per month for a 5% share.
For more details please contact Daniel Bowman on 0409 807 762 or email Daniel here.
DBR also has another filly available for lease called, Woohoo – Get involved here.
WOOHOO (Dubleo x Chelsea Lass)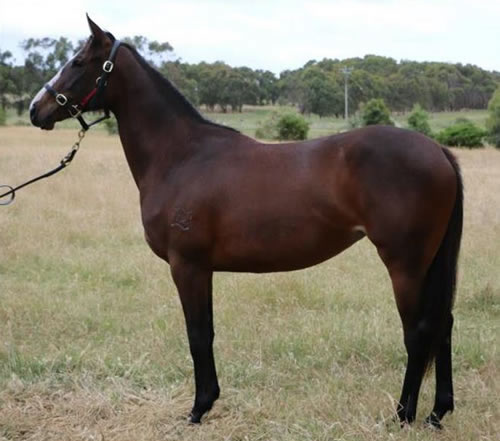 Get involved with Woohoo and become a racehorse owner today!